Discover more from The MacroTourist
The almost daily email about markets from Kevin Muir.
Over 27,000 subscribers
WEEKEND COLOUR COMMENTARY
for the week ending February 21st, 2020
THIS WEEK'S PODCAST RECOMMENDATION
Ever looking for a good podcast to recommend to someone new to the financial trading world?  One of my favourite suggestions is often The Indicator from Planet Money.  To be fair, it's not only for newbies as I often find myself learning plenty as well from the vast array of different topics.  
It's well done.  It's quick.  It's a great addition to your podcast list.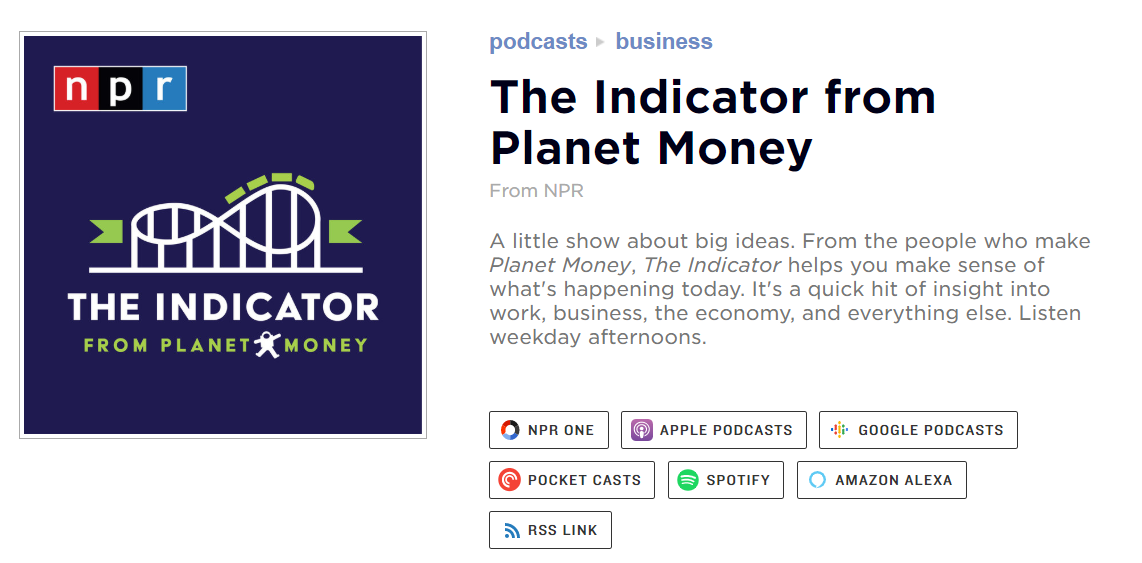 ---
TWITTER FOLLOW
The world of banking plumbing is not something that attracts a lot of attention (apart from the occasional repo flareup), but David Andolfatto is a must-follow when it comes to better understanding the intricacies of how our financial system works.
Give him a follow so you don't miss future tweet storms like the fabulous one below: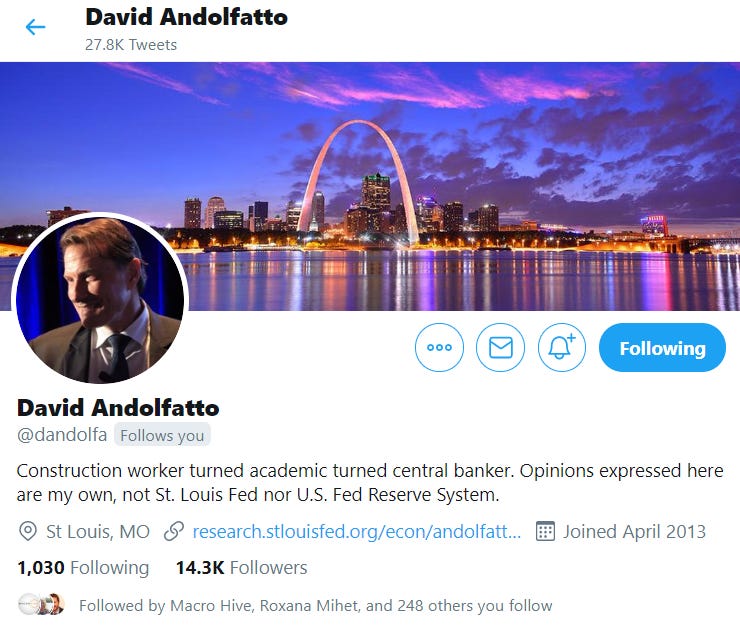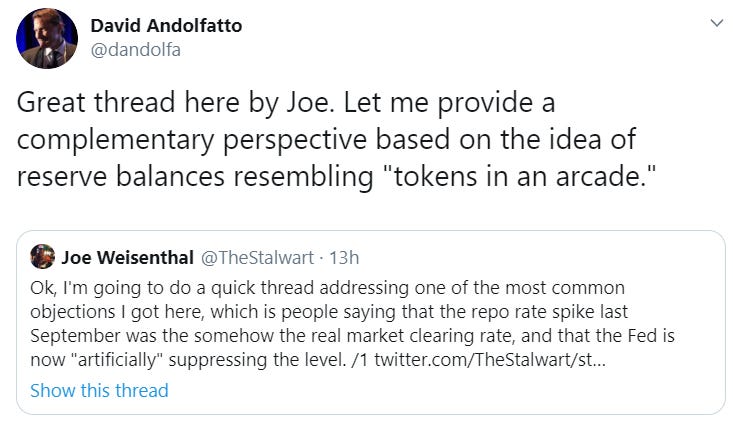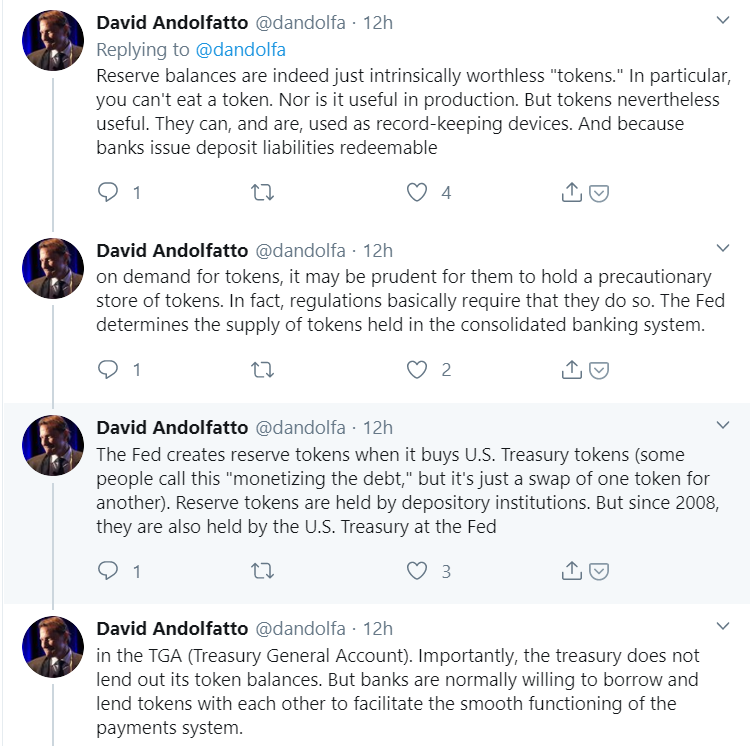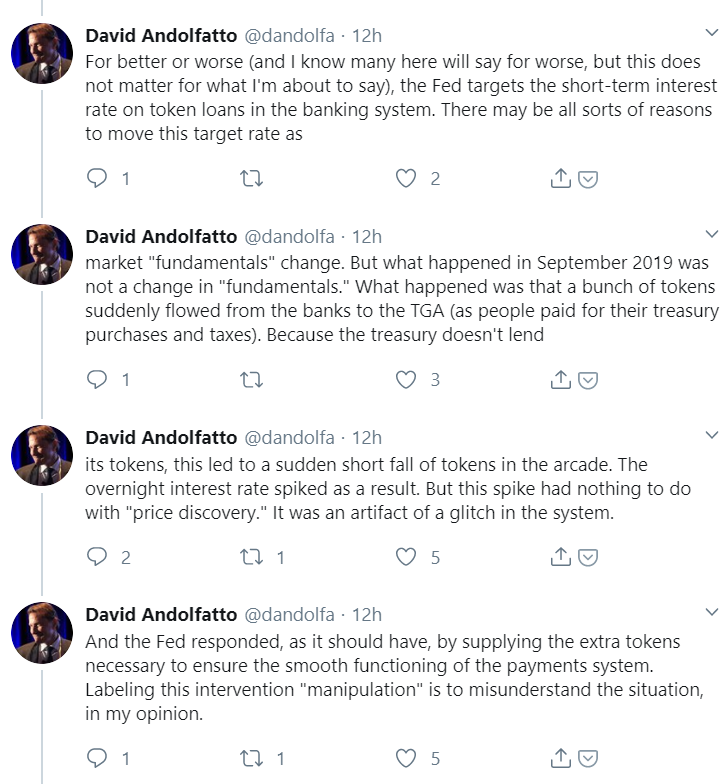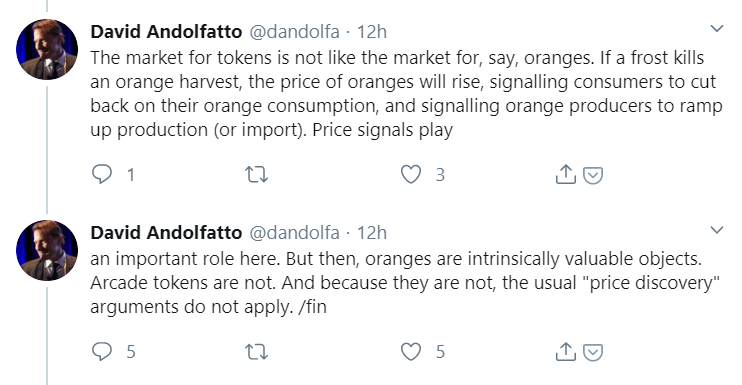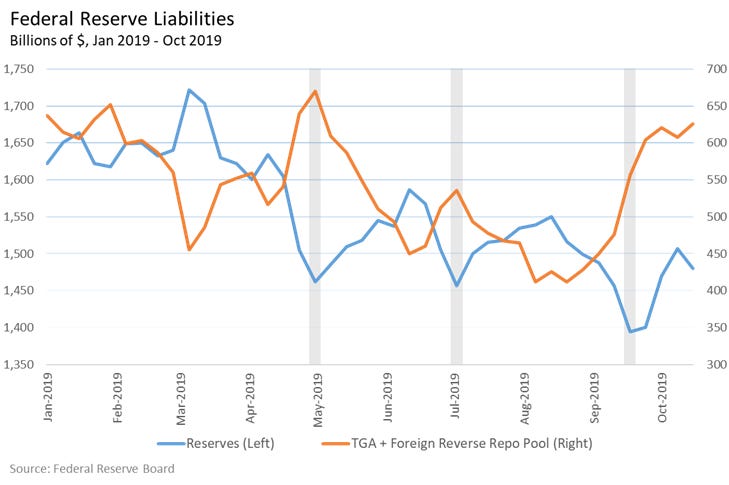 ---
MACROTOURIST POSTS
TIME FOR A STAB ON THE DARK SIDETuesday, February 18th, 2020
This was a piece where I laid out my arguments for getting short US risk assets.  I took some flak from the bulls, but I think it was worth it.
Wednesday, February 19th, 2020
This was my favourite post this week.  I liked it because I had a much different view than the rest of the market why the Yen was declining, and most especially, what it means for risk assets.
The comment that caught my eye?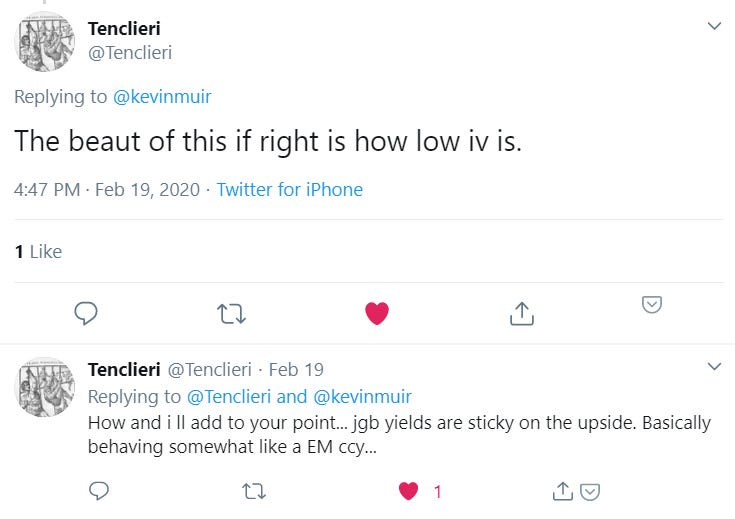 Yes, IV (implied volatility) is super cheap on the Yen (and most currencies).   Buying currency gamma is a great trade down here.  We will see more big moves like the Yen in the coming months and years.
Thursday, February 20th, 2020
This was an easy post to write as my wonderful readers did most of the work!  I loved the list of different "green" bubble stocks.  Thanks for all the suggestions!
Friday, February 21st, 2020
I have been meaning to write up this explanation for quite some time.  If you have ever wondered why levered ETFs underperform your expectation of returns over time, give this post a read.
---
This Week's Featured Chart
My buddy George Pearkes created this terrific chart pack that demonstrates how strong the US housing sector is right now.
If it wasn't for this flu, the bond market would be getting crushed.  In the meantime, the lower rates just mean that housing will be all the stronger coming out of this economic slowdown.  Setting up for an even greater rise in homebuilders.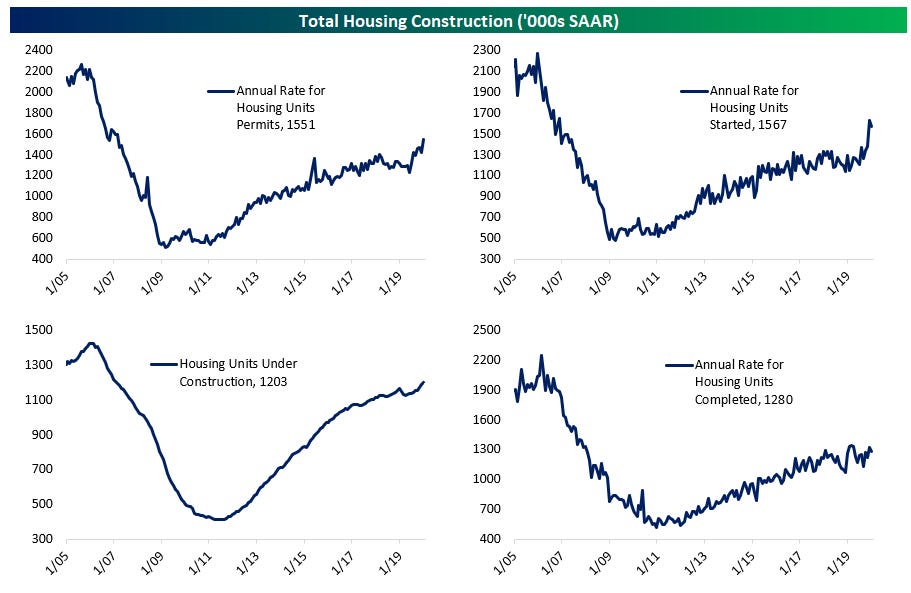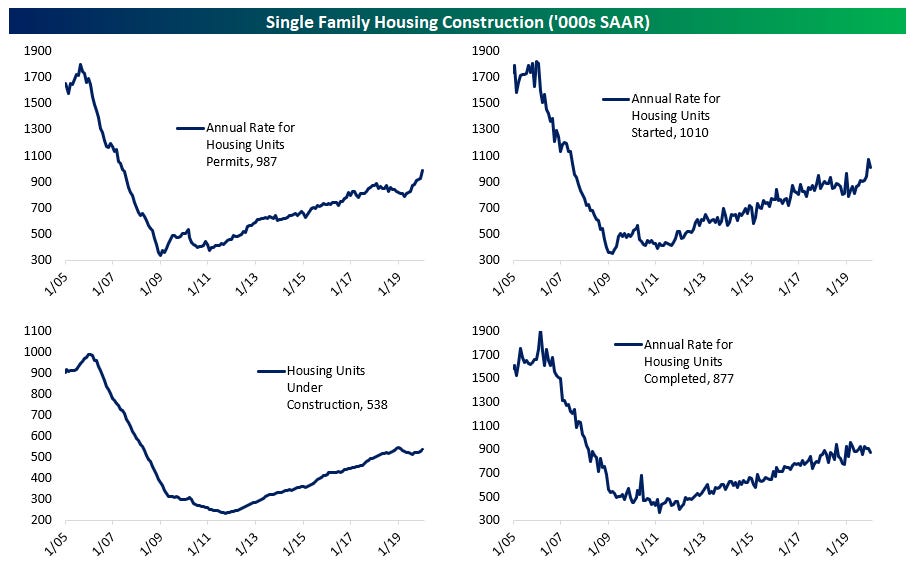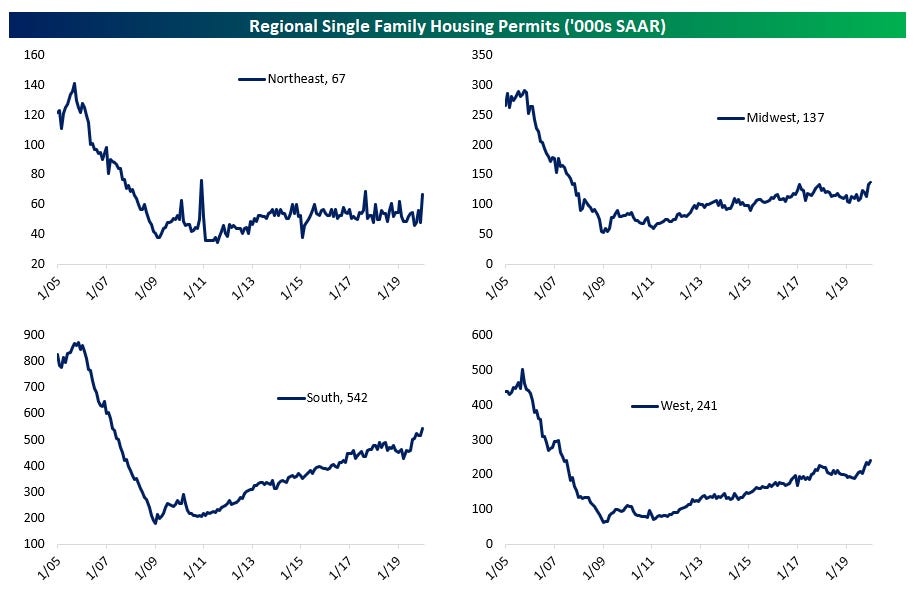 Thanks for reading - have a great rest of the weekend,  
Kevin Muir
the MacroTourist