WHEN VIX AND STOCKS RALLY
Is a day when the VIX rises 5.6% and the S&P 500 rallies 1% bullish or bearish?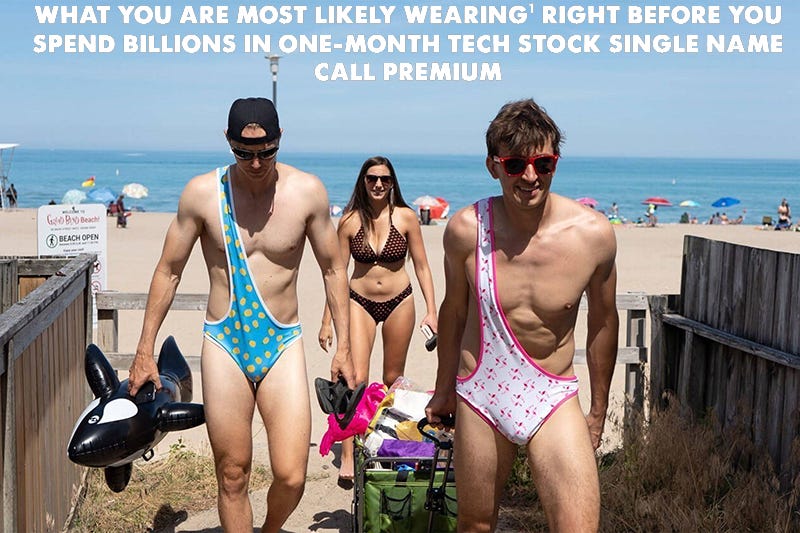 Over the past two weeks, there has been a massive buyer of single-name technology stock call options. We're not talking retail here. This is a bonafide large institution that's been combing the street, lifting size offers in out-of-the-money call options in names like Amazon, Facebook and Google.
Although we're just hearing about it, rest assured, it's…
This post is for paid subscribers