Discover more from The MacroTourist
The almost daily email about markets from Kevin Muir.
Over 27,000 subscribers
WEEKEND COLOUR COMMENTARY
For the weekend ending February 7th, 2020
THIS WEEK'S TWITTER FOLLOW
Some people use twitter to give play-by-plays of their trading thoughts, or even worse, their meals.  I must admit to being partial to traders who make me laugh while providing useful financial market information, but there is another group of more serious twitter users I admire.
These twitter users often tweet less, but when they do, the quality of their communication makes it worth it.  One such twitter user I suggest everyone check out is Wayne Himelsein.  I have Wayne on a special list of financial market professionals whose tweets I never want to miss.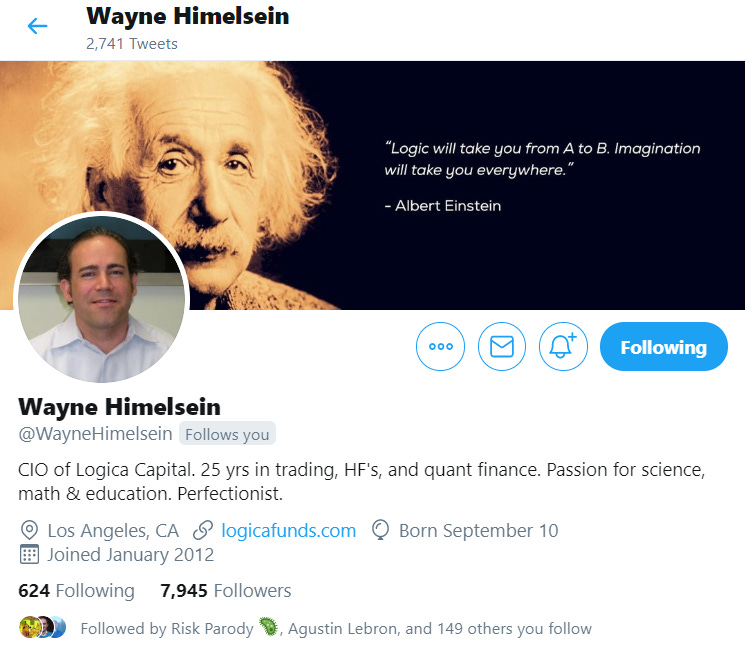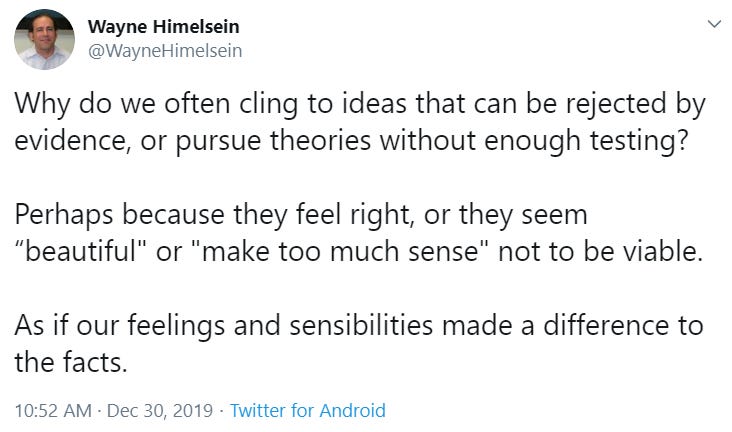 ---
MACROTOURIST POSTS
Sunday, February 2nd, 2020
This was a special Sunday night MacroTourist edition that I wrote after noticing the insane amount of bearish talk filling my twitter feed.
Tuesday, February 4th, 2020
When the stock market didn't crash, many market participants took to comparing the current environment to 1999.  I decided to do a little work showing why this was nowhere close to as crazy as 1999.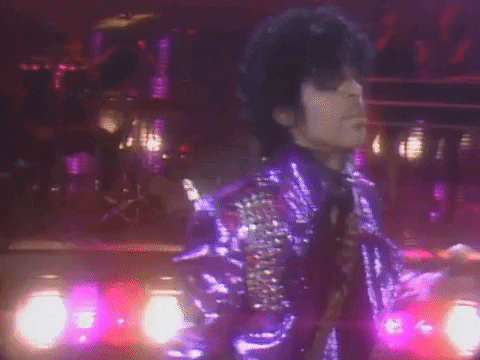 Wednesday, February 5th, 2020
I had waited a while to jump onto Tesla from the short side.  When it gave up $100 for no reason in the last hour of trading on Tuesday, I wrote that there was finally something to lean against from a technical perspective.  I definitely got lucky as to how quickly it fell from there.
I went out for drinks with my best friend from my days on the trading desk after this article.  He smiled at remembering the Nortel story, but then said, "I bet the irony of comparing Tesla to Nortel was missed on many."  Yes, he is probably right.  The fact that Nortel eventually went bankrupt was probably not the first thing people thought of with my comparison.  As we were laughing about the disaster of that stock, he finished with the following comment; "many portfolio managers lost their jobs for not owning Nortel on the way up, and many more lost their jobs for owning it on the way down..."
Friday, February 7th, 2020
This was my ode to trying to think past the immediate worries regarding the coronavirus.  I speculated what was already in the price of the markets and what the second order effects might be.
There was a lot of push back from some smart peeps telling me that I was early.  For all those bearish, I just want to point out your company.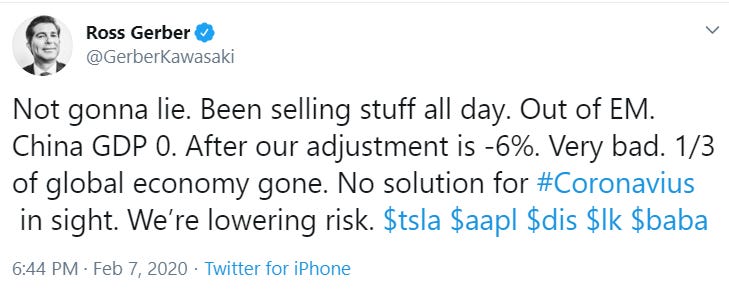 I will leave it to you guys to decide if this is a good thing or not...
As for other comments, I liked this one.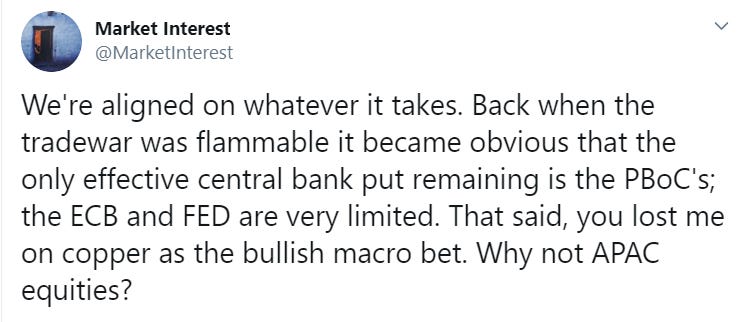 I must admit, it gave me pause for thought.  Why aren't I just buying Asian equities?  Did I lack the courage to actually pull the trigger on the direct trade?  Something to think about.
---
ARTICLE RECOMMENDATION
A while back I wrote an article about endogenous money.  Instead of reading mine, I suggest you take the time to read my friend David Bezic's article: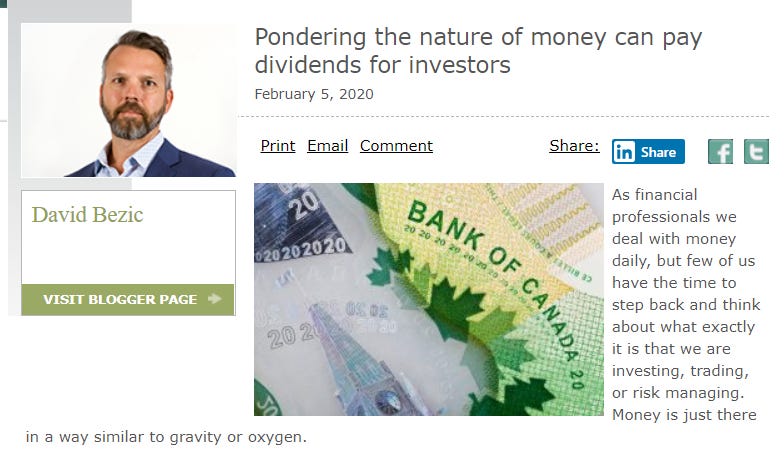 ---
MARKET HUDDLE PODCAST
This week's Market Huddle podcast that I host with my partner Patrick Ceresna was all about Australia as we interviewed Damien Klassen from Nucleus Wealth.  As a Canadian I found it particularly insightful as Australia seems to have all the same problems as Canada, but just on steroids!   Have a listen to the podcast, but if you don't have the time, at least download Damien's chartbook: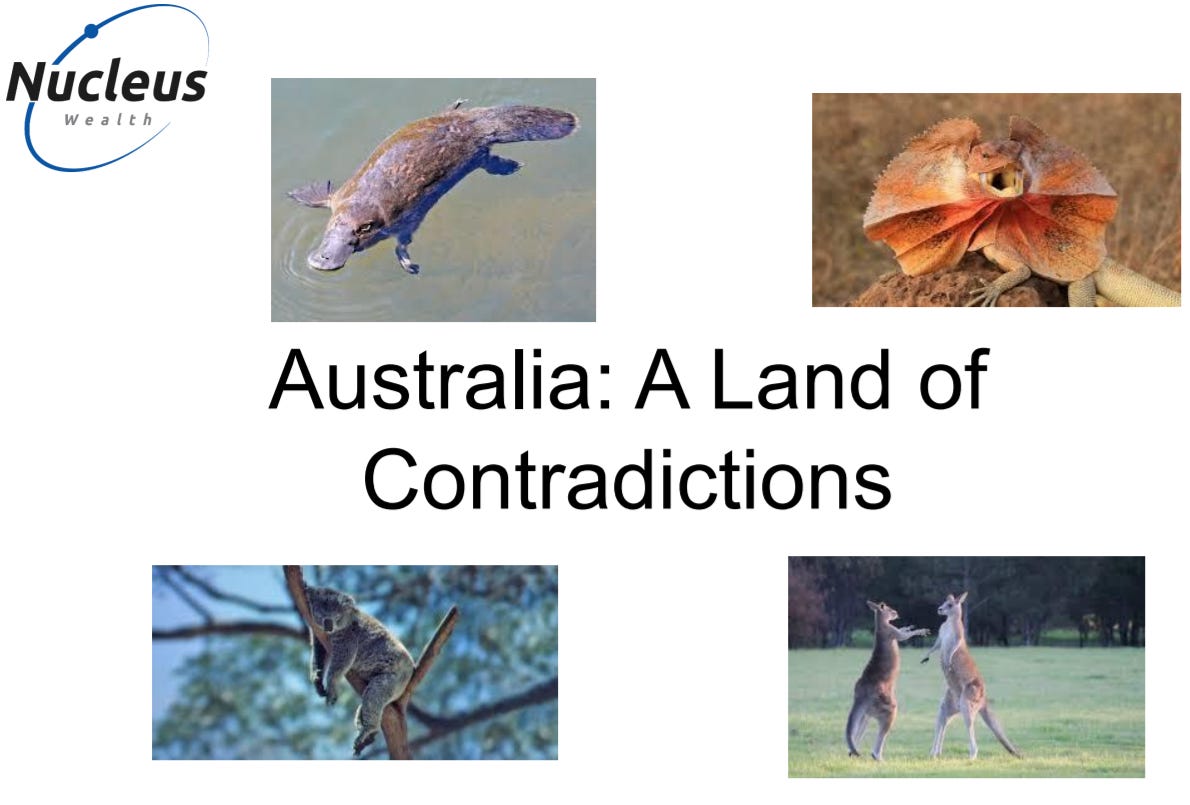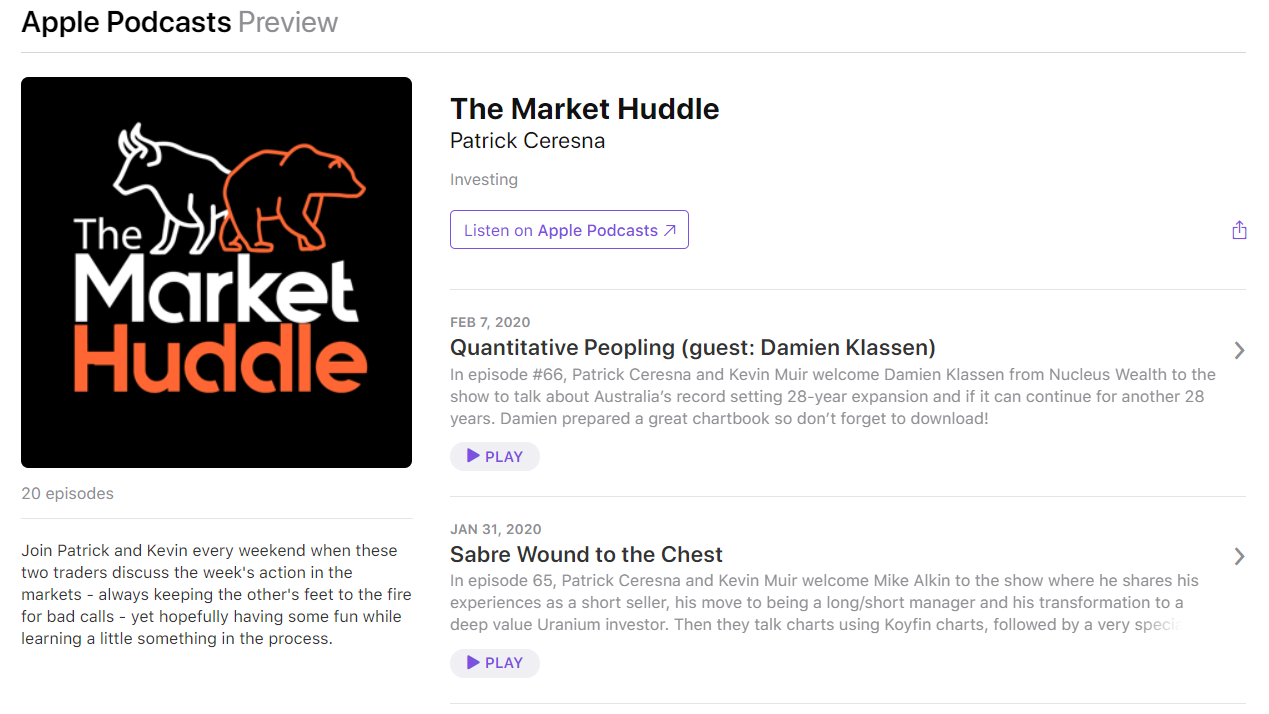 ---
CHART OF THE WEEK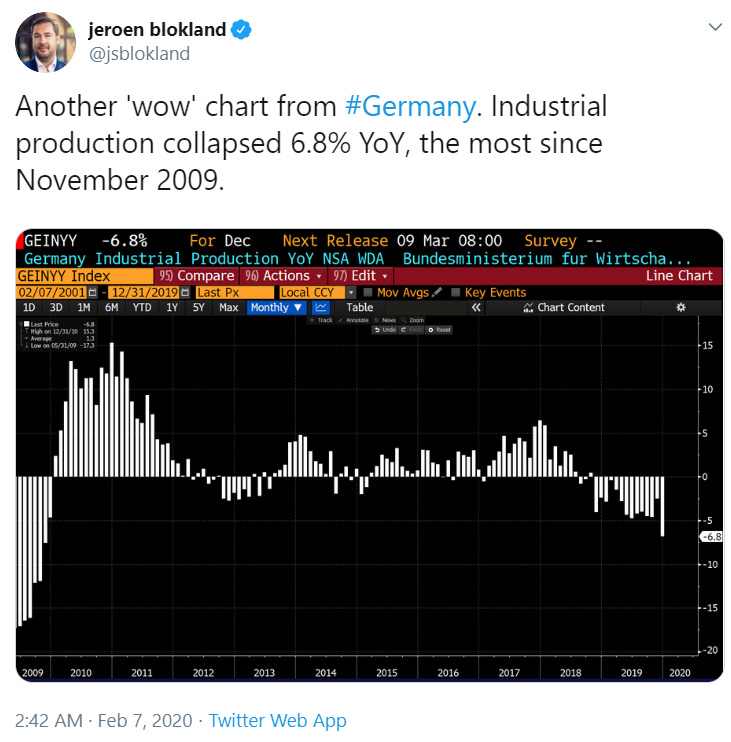 ---
INSIDE-BASEBALL-CANADA FOLLOW
One last thing before I leave you for the weekend.   This next recommendation is definitely for the Canadians in the crowd.  
And I will be honest, I am still unsure how I feel about the author of Other People's Money as sometimes he is a little uncharacteristically aggressive for a Canadian.  But, it's still a good read and if you are in the Canadian finance industry, you should probably subscribe to his substack email letter to stay abreast of the inside-baseball info regarding the Canadian money management world.
Thanks for reading,  
Kevin Muir  
the MacroTourist